If you have been paying attention to the news media over the past year, then you already know that there have been countless security breaches. Hackers have found a way to get into various servers and get the private information of people from all over the country. HIPAA is supposed to protect the public from these kinds of things, but the law has not done much to stop these hackers. So what is really going on and does HIPAA have a chance of stopping these hacks once and for all?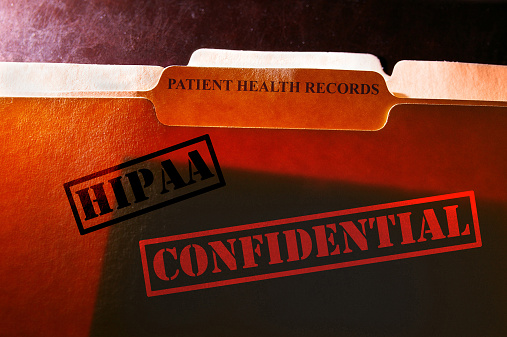 What Is HIPAA?
HIPAA is a term that is commonly said in the medical field, but if you do not know much about it then you probably do not know exactly what it means or stands for. HIPAA is short for Health Insurance Portability and Accountability Act. It is a piece of US legislation that was put into place in 1996 to protect medical information. It outlines data privacy and security provisions in five different sections.
Title I: Protects health insurance coverage and rights for people who lose or change jobs. Also prevents health plan providers from denying coverage for pre-existing conditions and/or setting lifetime coverage limits.
Title II: Sets national standards for processing healthcare transactions electronically. All data must be in compliance with regulations set forth by the U.S. Department of Health and Human Services.
Title III: Guidelines for medical care.
Title IV: Defines the health insurance reform.
Title V: Provisions for company owned life insurance.
HIPAA Privacy And Security Breaches
Since 2013, there have been countless HIPAA security breaches. In fact, there were breaches going on long before that but most started coming to the surface in 2013. One company had a four-year long security breach where almost 1,000 customers were effected. As of January 2014, more than 80,000 cases of HIPAA security breaches had been reported and identified. However, there have only been a handful of companies that have gotten fined because of their breach. These breaches have become popular because of the requirement to keep all files electronically. No longer could the medical offices keep physical copies of files without having an electronic copy. This did make things easier in many cases but it also opened the door to potential data breaches and that is exactly what happened as a result.
The Problem It Presents
Medical information is protected for a reason. There are really many different reasons to protect this kind of information. In the hands of the wrong individual, the information could be used to steal an identity, steal someone's money, or more. It becomes a serious problem because much more than the most recent blood pressure reading is presented in the files. In a medical file, you may also find the patients full name, address, phone number, social security number, and bank account information. Much more is at stake than many people realize. The HIPAA law was put into place to protect the public and their sensitive information. Without the best protection available, it can be difficult to trust. While HIPAA does do a lot of good for protecting some individuals, it has failed many others.
Public Right To Security
Everyone deserves to have their right to security protected. In the technology driven world, this is more important than ever. Privacy is something that is becoming more and more distant but that does not mean that everything should be available online to everyone. Some information needs to remain safe and secure for the safety and well-being of the public. The HIPAA laws are not strong enough to protect the electronic files in every single case. As technology gets better, the security needs to get stronger, as we have seen over the past decade. The better the technology, the more we need to work to protect medical information so we can protect the right to security that we all have.